Health Solution Centers of Vermilion
4733 Liberty Avenue
Vermilion, 44089
440-967-4226
Health Solution Centers of Sandusky
1112 East Perkins Ave.
Sandusky, OH 44870
419-626-9595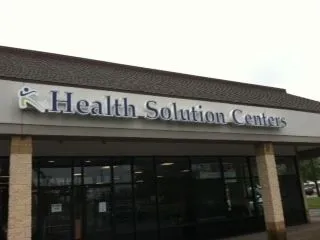 Health Solution Centers of Lorain
1980 Cooper Foster Park
Lorain, OH 44053
440-282-7246
---

Providing Superior Health and Balance
Through Chiropractic, Physical Therapy, and Nutrition

"Chiropractic & Physical Therapy care is more than just making the pain disappear. It is about learning, understanding and taking care of your body to improve your quality of life."
We aim to educate our patients about Chiropractic, Physical Therapy and other natural solutions to common health problems in order to motivate you to take a more active and responsible role in restoring and maintaining your own health as well as the people around you.

As Chiropractic Physicians, we understand that although our patients may be diagnosed with the same condition, they respond very differently to treatments. For this reason, we tailor a specific plan of action to meet your needs, goals & unique medical and physical condition. We always offer FREE INITIAL CONSULTATION to our new patients.

Finding a Chiropractic and Physical Therapy team who understand changing health care needs and the most current techniques and approaches to addressing health problems can be a daunting task. We hope that you will find this site helpful in learning more about our gentle Chiropractic care as well as the ways that it can improve the quality of your life. (Check out our Patient Testimonials on this website)
Covid-19 Update: We have been considered essential and remain open to meet your Chiropractic and Physical Therapy needs. We have always practiced highest standards of infection control. Additionally, we are taking further measures to sanitize our treatment tables, our waiting room and front desk areas. If you feel sick please do not hesitate to contact our office and reschedule your appointment. Together we got this!
Health Solution Centers has NO Facility Fees and we accept Ford and UAW retiree insurance plans for treatment.
We also accept most insurance including Medicare, Medicaid, Car Accident Victims and Workers Compensation.